Many people have aspirations of designing and building their own homes, which usually begins in infancy. But because it acts as a connection between your present and your future.
It is not so easy to become what you have thought, so today we will tell you how an architect helps you in building your dream home.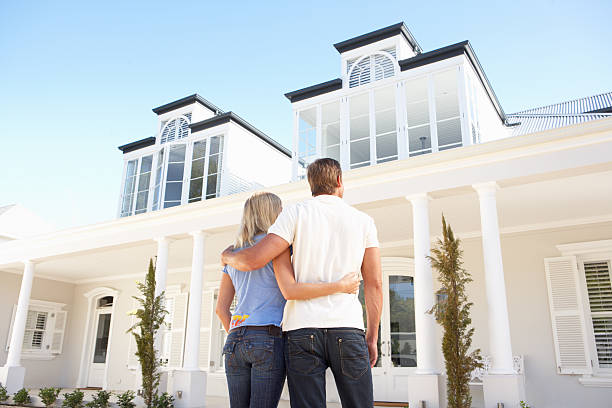 Self-build housing is more accessible and affordable than you would imagine. You can get advise on building a house from any regular home builder, but an architect will give you the perfect implementation. It helps to make your dream with perfect.
What do architects do?
Many people are unaware of all the advantages of hiring an architect. What else do they do except design and secure legal permits like planning clearance and building control approval?
Architects have had a lot of experience with the design, planning, and construction of all sorts of structures. They'll add value to your self-build development by bringing creativity, creative flare, project management, and peace of mind that your plan is on track, all while keeping a close eye on your budget and risk management!
An effective architect will….
By getting to know you and your family, provide you advice and assist you in creating your brief (your wish list). This will enable them to realise your idea while taking into account the location, your preferences, way of life, and your budget.

Include creative design approaches that are effective for your project, cutting expenses, and producing concepts to increase the value of your property.

Compile the necessary drawings and paperwork to submit for planning approval in order to get the go-ahead on the first go, saving time, stress, and money.

On your behalf, submit plans for approval and communicate with the planning authorities to offer more details as needed.

They will create technical drawings for Building Control Approval once they have received planning approval.

Recommend trustworthy consultants and builders.

Assemble the project team while selecting the top consultants or contractors to carry out the work within the constraints of the budget and schedule.

Coordinate and guide your project team through the design and construction phases in a safe manner while adhering to the most recent legal requirements.

Control your budget and risk, but most importantly, manage time, the process, people, potential issues, and everything else!

To maximize your investment, add value to your plan. They will know what opportunities to look for by comprehending you.
Knowing you better
A skilled architect will take the time to understand you and your family's condition and be a people person with excellent communication skills.
Your architect will be able to envision how your new home will be utilized on a daily basis by getting to know you and knowing your needs, wants, and aspirations. The result will be a family home that exceeds your expectations and is a delight to live in. They will then be able to develop a design solution that addresses the demands of the family at work, rest, and play, for now and in the near future.
Experts in problem solving
Architects have a wealth of knowledge in resolving design issues, and by providing their services, they help to ensure that several construction and project issues never arise.
You will gain from the collective experiences and training that are engrained in RIBA Chartered Architects' processes and procedures while working with one of their practices. Their expertise can help your self-build project run more efficiently and will help you avoid the traps that can be present on many projects from a variety of perspectives, saving you time, money, and ultimately ensuring everyone's safety.
A reasonable budget
Architects are familiar with the costs associated with building, and they frequently sense-check budgets to make sure you aren't taking on too much.
By choosing to work with a qualified Architect, you can make sure that your self-build home's budget is used effectively. They will also make design decisions and produce elements that serve a variety of functions in addition to improving a space.
It is important to keep in mind that if you choose to hire, let's example, a plan drawer, you won't receive the full benefits of their architectural knowledge and insurance coverage.
This may be a false economy because a skilled architect will more than pay for themselves.
Choosing the appropriate team
Choosing contractors, as well as the necessity and extent of additional consultants' services that may be needed for your project, are frequently topics on which architects will offer advice. In order to ensure the best services at a decent price within your budget, they will get competitive quotes from adequately qualified contractors and experts.
Typically, they will coordinate the designs to make sure the entire plan functions as a complete and control the flow of information from consultants and contractors to bring designs together quickly.
For managing your risk, architects are essential
They will draught a contract that they will oversee throughout the construction process and offer advice on qualified contractors for your project.
The contract guarantees timely payment to the contractor as well as a maximum payment of the amount of the work accomplished up to that point in the project.
The contract will cover every contingency, including what would happen if the contractor delivers a project after scheduled hours or doesn't show up at all.
It outlines payment conditions, fault resolution, and final account
Healthcare & Safety Prospectors
Planning your project to have an acceptable degree of health and safety risk will be a crucial component of your architects' job, not just during building but also once you've moved in and your house is completely functional.
Your architect will keep an eye on site activity while work is being done and will point out any specific dangers that should be addressed to keep everyone safe. As work develops, they will check the construction's quality, and when they find work that is deplorable, your architect will give instructions for its removal and/or correction.
In order to make sure everything runs smoothly, they will also communicate with the contractor about their schedule, helping with any construction efficiency and resolving any issues that might have an impact on the work schedule.
Designers are valuable
In other words, your building project is a very high risk undertaking without the specialised knowledge, experience, and protection provided by hiring an architect.
Architects are crucial to you, your project, and risk management. By providing you with a structure that either costs less or is significantly greater value for your money, they'll assist you prevent difficulties.
For your self-build project, working with an architect will provide you a unique, custom new home that is personalized to your demands and maximizes the value of your site with your available budget.
You can work with an architect to design and construct the home of your dreams.